Newcomer members take great pride in our communities and are committed to do what they can to give back and help those in need. They are individually active in volunteering for and supporting charities and community organizations. In addition, there are group activities in which members bring items, have fundraisers, or collectively work for some of those organizations such as those indicated below.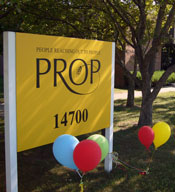 People Reaching Out to People (PROP) is based in Eden Prairie and provides help to families in need. PROP operates a resale shop and food shelf. Many members volunteer at PROP and PROP SHOP on a weekly basis.

Clare Housing provides affordable housing, supportive services and compassionate care to people living with AIDS/HIV. Our members were pleased to be able to help Clare Housing with some of their wish list needs.

The Sandwich Project was established with the initial goal of helping feed 150 homeless people in Minneapolis as many times a year as possible, with the ultimate goal of doing it everyday of the year. In 2019, they are helping to feed about 4,500 people per week through various shelters and food shelves!  Members organized a Newcomers sandwich day in which they prepared 100+ sandwiches for the project with the expectation to repeat the effort at least annually.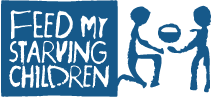 For many years Newcomers of the Southwest Suburbs has supported Feed My Starving Children (FMSC) by volunteering to hand-pack meals specifically formulated for malnourished children in nearly 70 countries around the world. Members volunteer and make financial contribution together and individually.

The Link was founded in 1991 by former Minnesota Vikings players, Jim Marshall and Oscar Reed, who wanted to support youth in north Minneapolis impacted by crime and who were struggling with poverty and homelessness. Members held a fundraising event to assist this important work.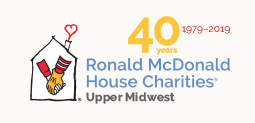 Ronald McDonald House charities in partnership with our community, provide a comfortable and caring home-away-from-home that supports keeping families together and reduces stress during a child's serious illness. Members make and furnish comfort blankets for children.