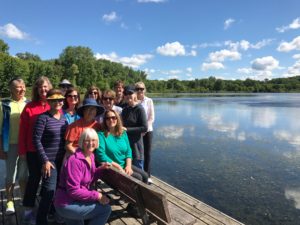 Come Meet us at Triple C – Connection Conversation Crew Welcome Group Meeting Every Monday, September through May.
The members of the Newcomers Club of the Southwest Suburbs (of Minneapolis) welcome you!  Participating in Newcomers is a great way to meet new friends, get acquainted with the community and enjoy many activities and special interest groups.  For those who have recently relocated to this area, Newcomers provides an excellent way to make your transition easier and more fun.  If you've lived here for awhile and now find that you would like to make some new friends, you are welcome to come check us out!
As a civic and social club we meet monthly as a large group.  We also meet throughout each month in small interest gr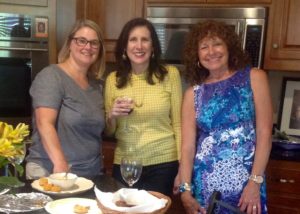 oups.  There are even occasional events to include the spouses/partners in our lives, too!  To give you and idea of some of the events planned for this month, click here for a sample calendar.  
We invite you to come meet us! We get together every Monday at Ginna's Café inside Scheels at Eden Prairie Mall. The group meets from 10:30 a.m. to 11:30 a.m., September through May. There is no need to RSVP.

We invite you to explore our site!  If you have specific questions, please email our Prospective Membership Contact, Janis Anderson, or call her at (763) 443-3456. If you're interested in learning more in person, feel free to attend two Newcomer events before choosing whether to join the club!