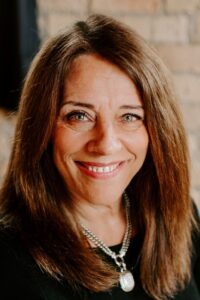 Welcome to Newcomers of the Southwest Suburbs; a social and civic organization whose members strive to provide a welcoming atmosphere of friendliness and support! Whether you're new to the area or in need of a wider circle of friends, Newcomers is here for you! We're a group of active, interesting women who enjoy a variety of activities and learning together including: card and dice games, gardening and book clubs and exploring art museums, grabbing lunch or happy hour at a fun new restaurant and more. There are also social events where we invite spouses and significant others. I encourage you to explore our website to learn more and see what may interest you.
I've lived in Minnesota my entire life and grew up in St. Louis Park. After retiring from Pillsbury/General Mills after over 40 years, I wanted to get involved, meet new friends and explore new activities. I joined Newcomers a couple years ago and have loved getting to know a variety of people with different backgrounds; getting out in the community to try new, local restaurants, learn new card games and get out to see new movies and critique afterwards at happy hour.
If you're interested in joining, we'd love to see you at our monthly Triple C (Connection, Conversation, Crew) meeting held every fourth Tuesday from 10:30am- 11:30am, September through May. For information on our next meeting, please contact Janis Anderson at [email protected]
After our Triple C meeting, we'd love you to join us for lunch. You're also welcome to attend two other activities before deciding if membership is right for you. We're excited to meet you and welcome you to learn more about Newcomers, find new friends, get involved in fun activities and become more familiar with our community!
Looking forward to meeting you,
Diane Steinkraus, President